Build Your Expert Platform (By Application Only)
Utilize an Expert Platform, and Focus on Your Area of Passion
Partner with use to Present a Professional Brand Image and Get Positioned as the Top Expert in Your Industry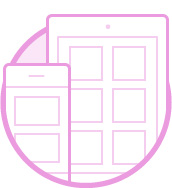 Gorgeous Design
Present a clean, professional, professional look that draws ideal prospects into your world, making them want to learn more.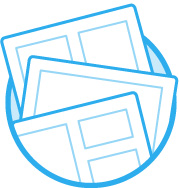 Wordpress Blog and Content Platform
Whether you use articles, videos, podcasts, any other content type, or a combination of many, your expert platform will deliver it to your tribe professionally and beautifully.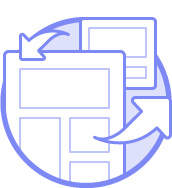 Social Sharing
Your products wil be tightly integrated with your social media profiles and social sharing tools, along with our growing platform so you get your story and brand out to masses of ideal prospects, building your tribe, and increasing your revenues.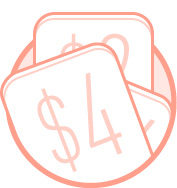 E-Commerce
Make sales and generate income without having to deal with the idiocincracies of maintaining an e-commerce site. Integrate stores, product and service sales, and more, along with campaigns like cart abandonment and list segmenting to maximize your return on investment.
Online Education
Integrate your online courses, memberships and subscriptions on our platform or your site and present consistent branding no matter how your tribe interacts with you.
Membership
Monetize your experience and credibility into gorgeous membership sites that work seamlessly with your platform.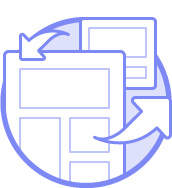 Search Engine Optimization
An optimized site, built to attract search engine traffic, will ensure potential customers looking for your services are able to find you any time.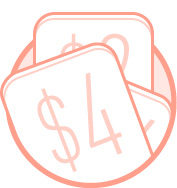 Analytics
You can't improve what you can't measure. Your campaigns will be integrated with Google Analytics, Optimizely, and other tools to optimize for the best conversions of visitors to leads. We'll give you up to date reports on what's working, what's not, and be constantly improving.
Stand out and Get Noticed
In a competitive market, where everyone has a website, it has become even more important to stand out as an expert.
More than any time in history, this means building a platform and partnering with a publisher that understands your industry and Online Marketing.
Your message needs to be heard, and creating an expert platform is how.
When you partner with use, your Expert Platform comes integrated with all the tools you need to get your message where it will be heard, increasing your visibility and growing your tribe.
Integrated blog, video, audio, content delivery, membership, courses, and more are tightly woven together into a beautifully designed statement of who you, your brand, and your company want to be.
Expert Platform
Beautifully designed landing and funnel pages reflecting your ideal brand and presenting you as a true professional.
Blog and other content delivery systems spreading your message to your tribe and attracting new followers.
Social media profile and page creation to extend your brand and story to the world.
Lead generation capabilities plug in seamlessly with our Lead Attraction System.
Integration into a marketing automation suite to tie your lead generation, conversion tools, followups and more saving you time and increasing your revenue.
Membership, E-Commerce, and Course Capabilities to increase your credibility, open leveraged revenue streams, and deliver more value.
Ongoing Content Creation and Support
Ongoing blogs posts and other content increasing search and social traffic and keeping your tribe engaged.
The advantage of sharing a platform with other experts in your niche so your prospect base grows exponentially.
Social media posting and engagement to grow your followers.
Advertising management to increase conversion percentages and drive down advertising costs improving your bottom line.
Ongoing coaching to help you expand your reach, credibility, and status within the industry.
Split testing of headlines, images, and copy so you know your page converting the most visitors into leads.
Site monitoring, maintenance, and backup so you never have to worry if your site is running or you'll lose critical leads and followers.